Activities around Newark Farm, Sanquhar, Upper Nithsdale and Dumfries and Galloway
Walking, Art and Fishing
This beautiful part of Scotland is great walking country with Scotland's coast to coast footpath of 212 miles from Portpatrick – Cockburnpath passing nearby. There are many other less ambitious walk in the area and we have leaflets available.
A walking festival is held each May in Sanquhar, with carefully planned and supervised walks specially chosen to show off the best of the stunning countryside.
There is also exciting wild life to see, and this part of Scotland is a prefect area for artists both professional and amateur alike.
Dumfries and Galloway is also famous for its fishing facilities and Salmon and Trout fishing can be arranged on the nearby River Nith (pictured below).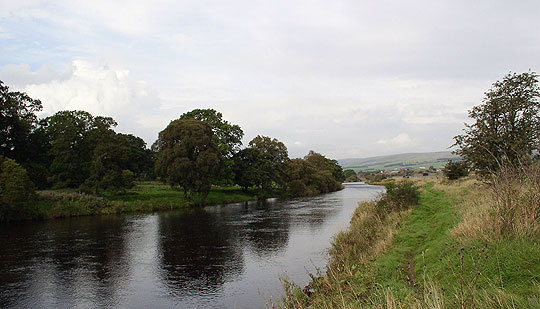 Golf in Dumfries & Galloway
Sanquhar has its own golf course with courses at Dumfries and Thornhill within easy reach. The famous courses of Troon and Turnberry are one and a half hours drive away.
Local activities and places of interest in Upper Nithsdale
The magnificent Striding Arches by Andy Goldsworthy (pictured below) near Moniaive and on the Southern Upland Way from Sanquhar to Dalry are a must see on your visit. This world class, site set in a wild and beautiful forest, is free and open to all and was devised by international  artist Andy Goldsworthy with a series of walks centred around 4 12ft sandstone arches. See www.stridingarches.com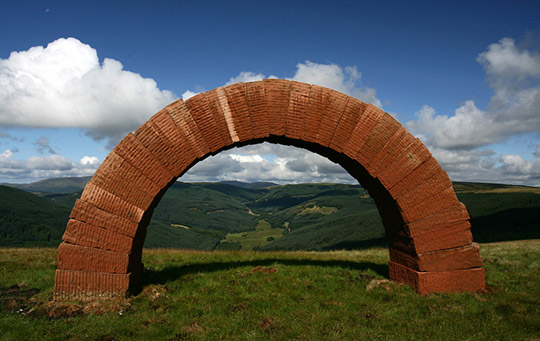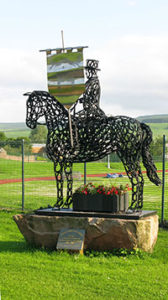 Sanquhar Swimming Pool, at Blackaddie Road, Sanquhar, is a 4-star facility with sauna, steam room and a full fitness suite, suitable for families and accessible to disabled visitors. Lessons are available. Call 01659 58018 for more information.
In August, Sanquhar hosts the annual Riding of the Marches, ten days of events with daily rideouts, games, and concerts leading up to the main day: Ride the Marches with over 100 horses, Coronation of Sanquhar Queen, Cornets report, parade of decorated floats, horses, massed bands and a torchlight procession.
August also sees the Flower and Horticultural Show, the premier show in Nithsdale.
For further information on these events and activities, and more, visit:
www.uppernithsdale-events.org.
Wanlockhead (pictured below) is situated on the Southern Upland way and houses the famous Lead Museum, gold panning, and the highest shop in Scotland.
There are also a number of local attractions which include The Leadhills & Wanlockhead Railway. Britain's highest adhesion railway, reaching 1498 feet above sea level.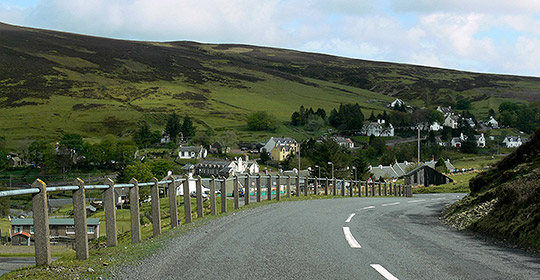 Drumlanrig Castle with gardens and adventure playground.
Dumfries town which is the resting place of Robert Burns.
Thornhill 12 miles Dumfries 26 miles Ayr -40 miles
Edinburgh 60 miles Glasgow – 45 miles